Our Rates
Overlook is a beautiful course, but it won't cost you an arm and a leg to play. Our greens fees start at just $16.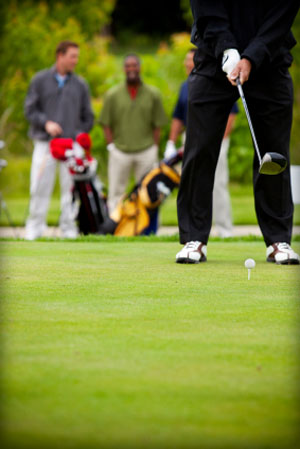 Overlook Golf Course was designed and built by owner, Neil Hansen. If you were to ask him today how this golf course came to be, he would say, "brute force and ignorance!" Neil had a dream, and didn't stop there. He made it a reality.
Upon retiring from the Air Force (serving 20 years as a fighter pilot), Neil was ready for new challenges. Starting with nothing more than a horse pasture and a barn, he began to dream of a beautiful golf course.
Neil had spent some time working in the logging industry, and operated many types of heavy equipment. He applied this skill to develop much of the golf course himself. Even as he built his course, he continued to log to fund his project.
Neil is pictured here with his grandchildren.